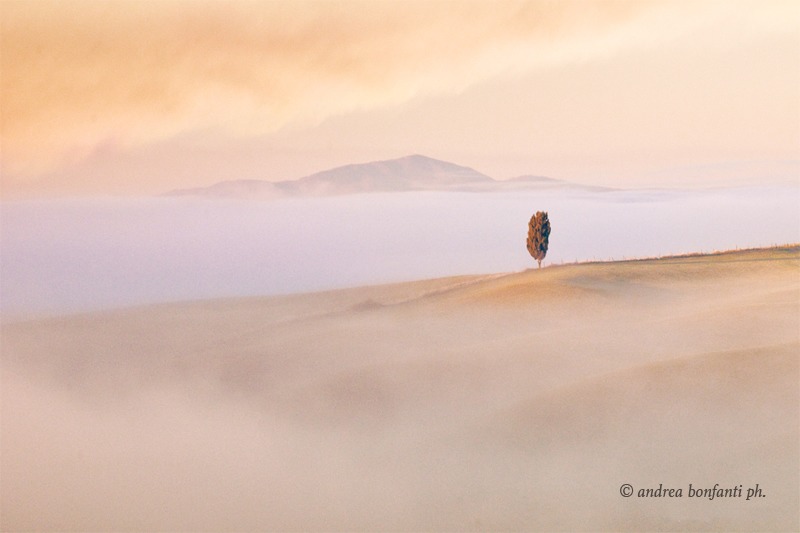 The Crete Senesi Landscapes
The evocative lunar landscapes surroundings Siena. Similar to the Orcia valley (same clay soils), these are the natural extensions to the Northeast, but more dramatic and solemn and less visited. A real must for a landscape photographer.

"Creta" in Tuscan dialect is a synonym of clay, which, when modeled by the seasons and by farming ploughs, constantly change shape to form the badlands, crags, and the "biancane", charatheristic white clay formations in little dome-shapes. This fascinating sense of eternal transiency renders unique and surprising this "Open Sea" (as famously described by Sienese poet Mario Luzi) just few steps from Siena.

In the Leonina and Mucigliani areas the waves of Crete recall that of the Orcia valley (except for the deeper valleys and higher hills). In the surroundings of Chiusure and Monte Oliveto abbey the landscape becomes rougher and wilder, with deep cliffs that turn orange in the golden hour.

Only by car, through scenic unpaved roads (so called "strade bianche")
Max 4 people
Lenght of the tour: about 3 hours moving from Siena and surroundings
Cost of tour: starting from 180€ (cost per tour, not per person)

Meeting point directly at your hotel in Siena or in the surroundings
Meeting time to be defined (Sunrise or Sunset tour)
At the end of the tour you will be driven back to your hotel.

Moving from Florence to Crete Senesi: pick up from Florence.
The tour last more than 4 hours, including the time needed to reach the location. At the end of the tour you will be driven to the Siena railways station or you will be driven back to Florence, at your choice.
If you choose the second option the tour last more than 5 hours and you will be charged for the return trip.

Price upon request.


---