The eternal Beautiful Rival
Siena often stands in the background against her rival Florence, but she has incredible charm, I can assure you.Just as Florence is rather austere and mineral, Siena welcomes you in to her warm sienna brick-red hills. Streets, small squares, tower houses: a true dive back into the Middle Ages.First you explore Siena, which is monumental but also secretive, endearing and full of history with plenty of anecdotes, and then you jump the tourist lines into the cathedral.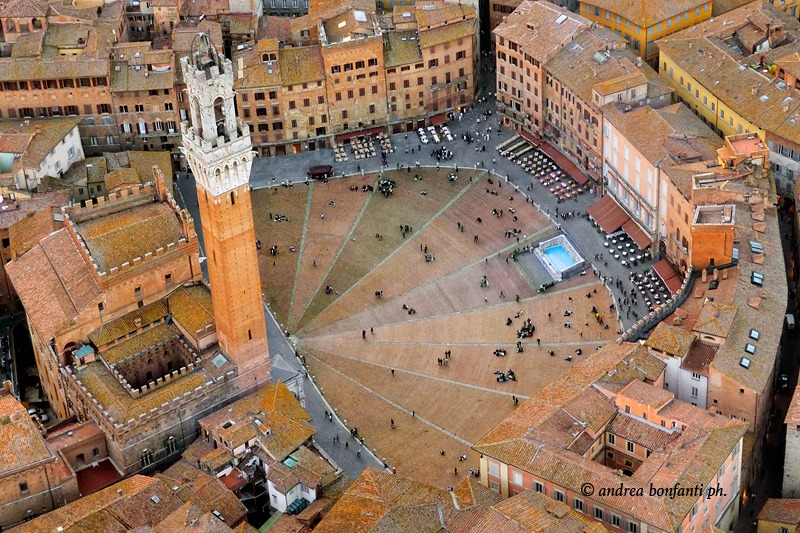 Classical Siena
A walk through past centuries.
Starting from the Basilica of San Domenico up to the Piazza del Campo and Palazzo Pubblico Town Hall passing by the historical building of the Monte dei Paschi di Siena Bank and the city's monumental Cathedral complex with its antique Hospital of Santa Maria della Scala.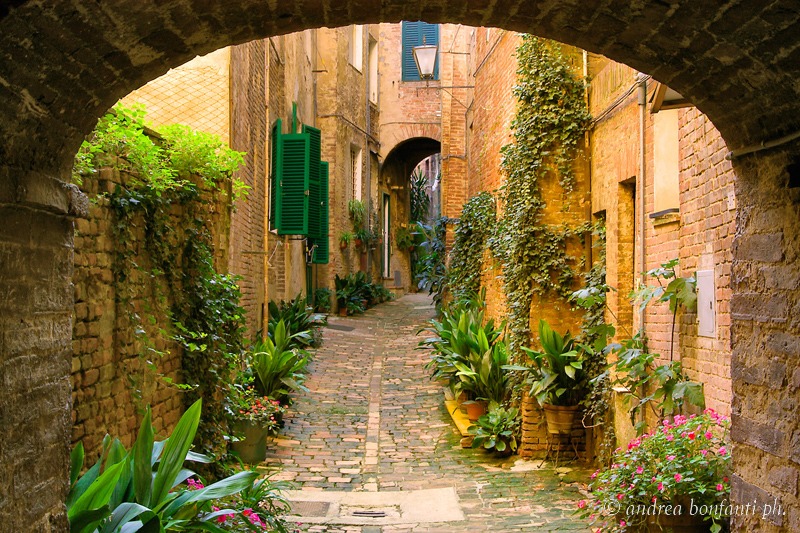 Mysterious Siena
A suggestive and unusual walk through the city's old alleys, small squares and hidden
corners: just like well-kept secrets lying between buildings and towers.
Siena's alleys reveal their secrets only to thos who listen.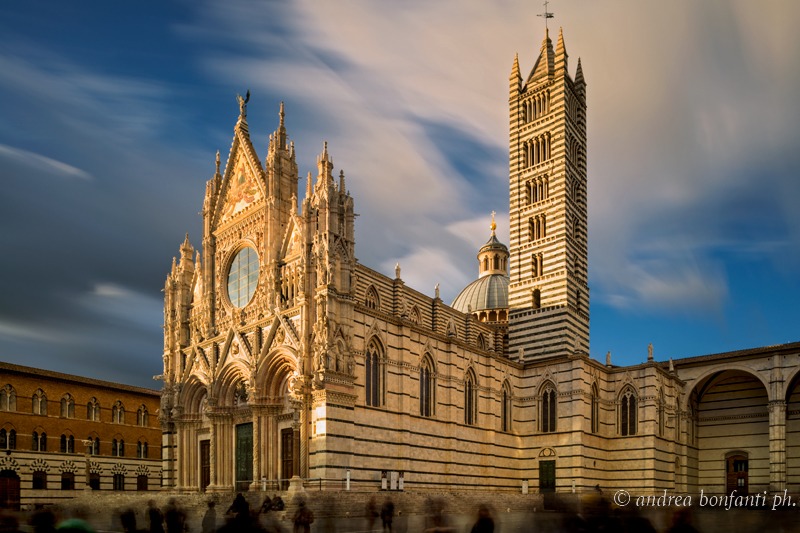 Siena and the Duomo
The wars between Siena and her rival Florence were disputed not only on battlefields but also in works of art. The Duomo is the perfect symbol: come and discover it with a "jump the lines" ticket: Michelangelo, Raphael, the beautiful inlaid marblefloor ... a real show!